Gary Rith probably wouldn't have crossed my path if I hadn't read his blog for the last 6 or so years
(Gary's Third Pottery Blog HERE).
I think I've been pretty influenced by his blogging approach.
I don't think my pottery has been that influenced by him. (Of course this is impossible to tell.)
I do enjoy reading about his life which he shares on his blog. He's totally reliable blogging daily. And he has more than one genre of pottery.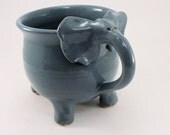 I also salute Gary for selling his pottery through all kinds of venues...galleries, art shows, on line, and his etsy shop. I'm glad that he shares almost all his secrets on line....recipes, dreams, pet sitting, wonderful walks.
Today's Quote:
We can only be said to be alive in those moments when our hearts are conscious of our treasures.