I enjoying being a voyeur toward other potter's lives...which blogging allows, maybe even encourages. Whatever they feel like posting is usually of interest. Many times they want to sell a specific type of item, or maybe they just want to chat about their own lives. I often comment, usually with my own feelings toward whatever the topic has been.
Here is another duo of potters who collaborated on these mugs, Michele Hastings and Jeff Brown.
Michele's blog
"Meesh's Pottery" is here.
I like a lot of their work. Their combined efforts are actually called
Gypsy Potters of Seagrove.
Go check out more at their site
HERE.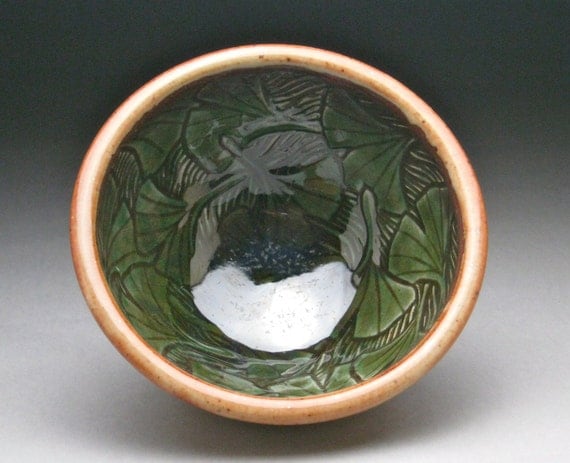 I like Michele's carved Gingko leaf decorations
Michele and Jeff have recently moved to a new location in Seagrove, NC. They are building a new kiln and shed as the weather allows. Michele shares some good cooking occasionally on her blog as well as updates on her pottery.
Today's Quote:
We make a living by what we get. We make a life by what we give.