Here's the virtual listing...and here is a newsletter article about the auction for you...so you can see what it's all about!
UUCSV 2020 Fundraiser Auction

Make a Difference and Have Fun!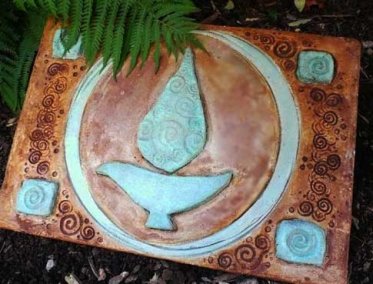 Proceeds from this event will help build the

children's playground

at our church grounds and also provide much needed support for

Bounty and Soul

, our local healthy fresh produce food bank, which provides over 250 nutritious food boxes each week to anyone needing additional food. Part of the auction proceeds will also support the

scholarship fund

at the

Swannanoa Valley Dr. Martin Luther King Jr Memorial Corporation.





Your purchase of a $5 ticket kicks off this fundraising event!







Registration




You must be registered to bid on items and to be eligible for raffles.

Go to uusv.org and click on the green button under "Upcoming Events". Then click on "Tickets" and follow instructions. Or you may go straight to our auction site.
Please register now!

You will enter a credit card number and the $5 ticket price will be billed to that number. When you complete your bidding andgo to check out to pay for your items, you will have the option to bill your total to the credit card or change your payment method.
If you don't wish to bid on any items but want to support this fundraiser, click on the "Donate" button at the top of the Home page.



Catalog




Thanks to all of you and our most generous Black Mountain businesses, there are

over 190 items

in the catalog. The "Show Me" drop-down window allows you to narrow it down by category.
Peruse the catalog before bidding begins (9:00 a.m. on Nov 9) and make notes on the items you want to bid on. Then fill in the item number or a key word (i.e. "quilt") in the "Search For An Item Here" drop-down window to make it easy to find during the bidding process.



Bidding


Bidding opens at 9:00 a.m., Monday November 9 and closes at 1:00 p.m. on Saturday November 14. The software program, however, is set up so that if someone bids on an item in the last five minutes, the bidding time for that item will be extended for 10 minutes. The bidding time will only be extended twice.
When someone outbids you on an item, you will be notified by email so you can go back online and increase your bid.
You may enter a maximum bid amount in the bid box and then check the "Proxy Bid" box. The system will enter the lowest available bid for you and automatically raise it each time someone bids against you until it reaches your maximum.
If you MUST HAVE a specific item, you can click the "Buy It Now" button and eliminate that item from the auction. You bought it! You will pay a bit higher than retail value using this feature and help our fundraiser that much more while guaranteeing you get your item.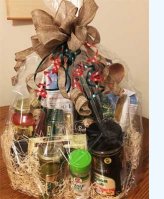 Raffle Items
You will see three raffle items in the catalog: gift coupons from Kilwins, an Ingles basket, and a basket from the Black Mountain Fire Dept. We will have a drawing on Nov 10, 12 and 14 for these items, and winners will be notified by email. Everyone who purchases a ticket will be automatically entered in the raffle. We have set a starting bid on these items of $9999 because they are not meant to be auctioned off.



Check-Out


Check-out instructions will be included in next week's

Current

.
There will be instructions on each item as to how to receive the item if you are the high bidder.





Thank you for your support and participation and we hope you have fun!



Newsletter is called the Current. If you want to receive the UUCSV Newsletter, contact the office newsletter.uucsv+gmail.com@mnb.email