Well, it's new to me...the Thai people have been doing it for centuries. My friend Su, showed me the model of one in their truck on the dashboard...
A full size one that costs around $1000 is below...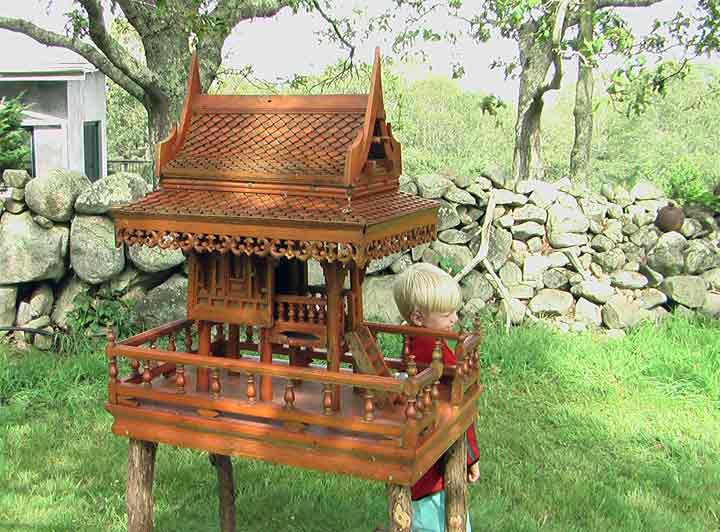 I am working with clay, and miniature sizes...
but I like the idea of a little house in the garden where spirits are welcome.
Here's the one I posted before, that now sits by my front entrance.